Marketing For Restaurants in 2020
Updated: 23 April 2020
Marketing for restaurants in 2020
Time to read: 5 min

Website structure – Info, ranking and speed. 
Review sites – Best way to increase the amount of reviews. 
Professional photography – Make sure you convey the right message for social media and ads.
Organic social media – Structure and strategy to create a community. 
Paid social media – The right ads-copy, timing and targeting. 
Influencer-marketing – Combine marketing with content creation. 
Business impact matrix
Before we start – Have in mind the impact matrix and think through which aspects will have the most results ∕ time depending on your resources. You want to be doing as many "easy wins" as possible which is the low effort & high reward. I would categorize activities such as SEO in "big bets" and social media marketing in "easy wins". We want to stay away from the incremental tasks and the money pits.
Website
Directions, menu, contact info and booking system. 

SEO – Make sure it's optimized for the right keywords. "Coffee shop near me, coffee shop Oslo, best coffee shop". Read more in my article about

SEO for small businesses

. 

PPC – Pay to have your site ranking for different keywords. This section shows up before the organic search results. 

Speed optimization – Make sure the website loads fast. Check with www.gtmetrix.com.
Review sites
35% of people read reviews before going to a restaurant.

Incentivize reviews for your Google business page and tripadvisor. Encourage honest reviews through for instance email-marketing campaigns, table cards and your website.

A way to increase the amounts of positive reviews is ask for internal feedback first through email. Then you filter out the good reviews and encourage them to give a review to Trustpilot, Google my business etc for an incentive. 
Organic social media
Preplan the feed and theme through a third-party app such as the ones mentioned here. (all these apps are approved by Instagram, meaning you won't get in trouble with the policy).
M

ake sure you can convey the mood of the restaurant at different times. The audience will be looking and figuring out if it's the right place for lunch during work hours, dinner with friends, or a date-night.

Capture quality pictures and videos of how the food is made as well as the menu, interior, staffing as this will help tell your story. 

Consider offering photography for bigger groups. If the photo looks good, then this will later be posted on social media. Lots of people will visit the restaurant's Instagram and look at the tagged photos to see how the food looks like. 

Hashtag the food and location.

Encourage the audience to share their meal for an incentive. 
Paid social media 
The right ad copy | timing | targeting 
Lunchtime

– Ad that runs daily before lunchtime targeting people aging between 30-60, if the place is an exclusive restaurant. These ads could be running from 9 am-14 pm. Geographical targeting of the ones close to the business. Incentive: Free coffee on your order. Coupon code in the ad or through email. 

Date night

– Ads that run with a specific ad-copy for it. Target couples.

Bars

– Run ads on the right days, for instance during Thursday, Friday, and Saturday.

Build a community – Check out my article on Instagram growth.
Influencers
Use a tool to find the best ones in your city. 
Incentivize

– Give the influencers a dinner or offer them a percentage discount on their next meal if they post a photo to Instagram and tag the restaurant. Invite the influencers for the same day and time, as this gives them an opportunity to connect with each other and also increases their likelihood of sharing photos together. 

Content

– This could also be combined with capturing content for Instagram. The influencers will then have the photos sent to them, in which they can pick the images they like and want to be posted. 
Wifi – As a lead magnet
Set up a system in which the user needs to follow you on Instagram to connect to the wifi. No problem if they unfollow since you will have the opportunity to target anyone that has interacted with your Instagram profile at a later point with ads.
I've been running SMM and SEO for different businesses over the last 4+ years and I currently operate www.levici.com and run this marketing blog on the side to help small businesses and millennials.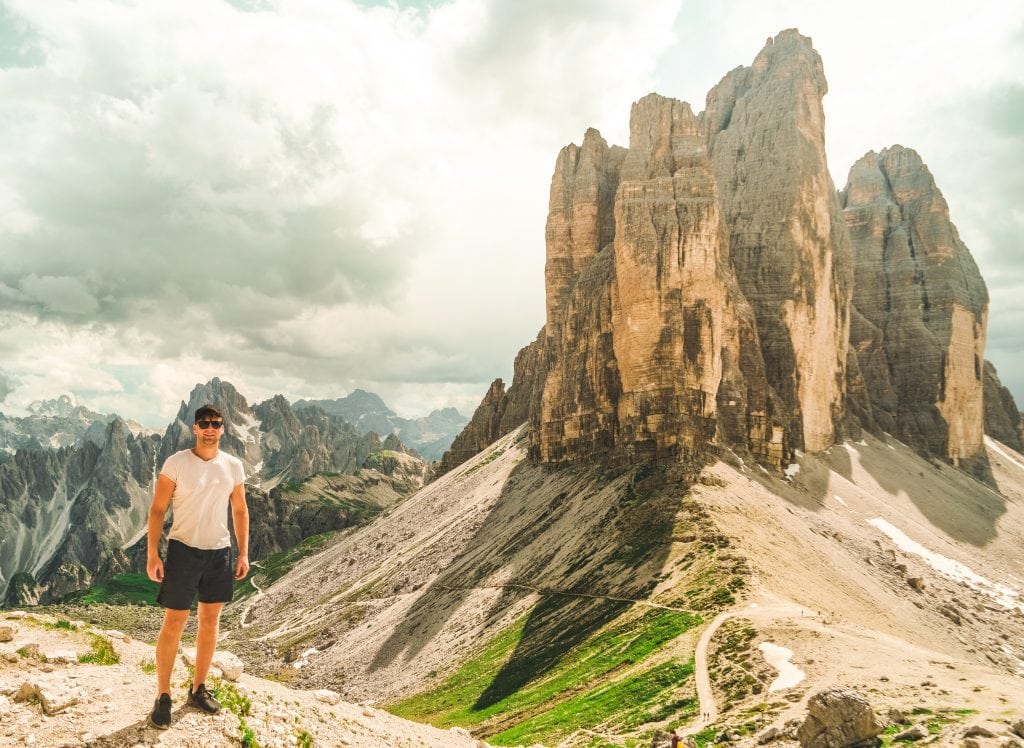 Who am I?
24 year old guy from Norway. Passionate about traveling, videography and marketing and share tactics I come across through my website. Let's connect on social media!